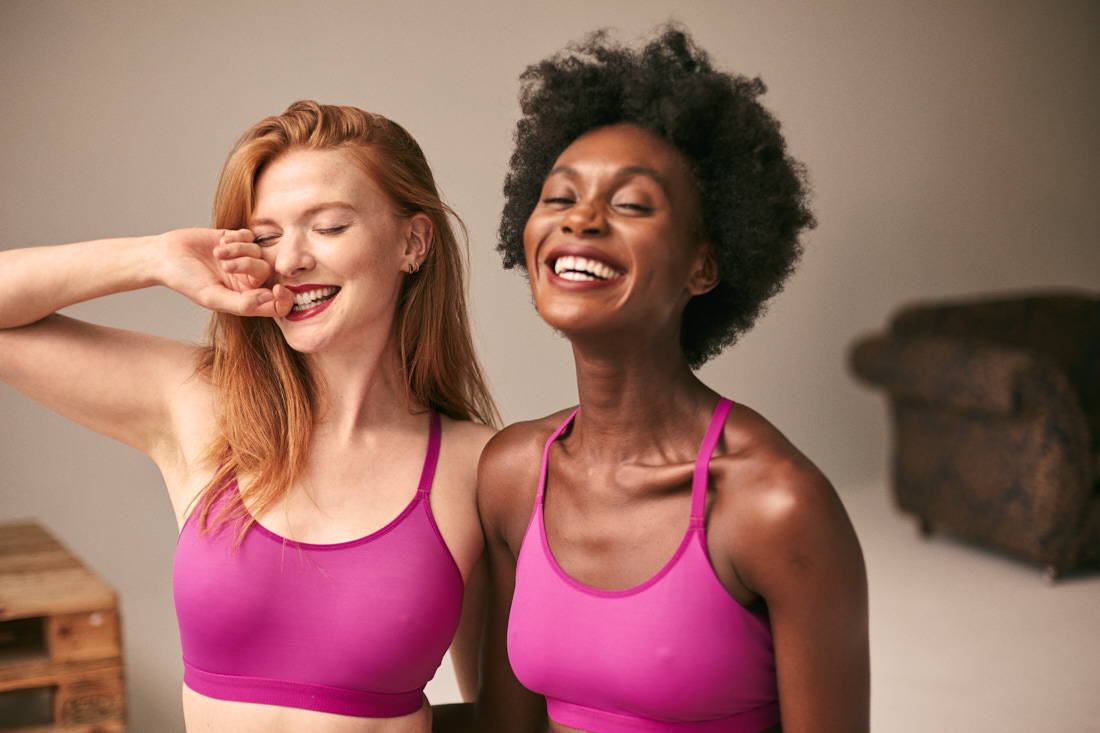 Ultimate comfort, snug fit and light support. You can wear this bra at home, for light exercise and as a bra top. Now in 3 gorgeous colours: bright fuchsia, pretty pink and classic black.


Return within 30 days for free

Sustainably-made, just for you
Pre-orders are shipped within 3 weeks
Which wire-free bra is right for you?
Are you looking for full support or ultimate comfort? Let's find the perfect one for you.
Your bra straps, your way.
Lara bralettes feature versatile straps that can be worn straight or as a racerback. Perfect for wearing under all your tops and dresses.

The only bralette that's ever been worth buying.
All the other bralettes I've tried have provided almost no support, so they were never worth the bother. This bralette was such a surprise. I'm at home most of the time, so this is my everyday go-to bra now.

Great high support easy to wear bralette. A* Design Lara Team!

I hate underwired bras and don't feel the need to always separate my boobs or lift them - I just like a little more support than letting them flap wild and free sometimes.... And this bra does this, well actually it is pretty supportive compared to any other bralette I've had, and the red mesh is so hot.
I can't believe this is new option for me. I cannot wait to wear this as a standalone item on a night out. My nipples are going to be glorious.